Revive Your Dining Chairs with Expert Cleaning Services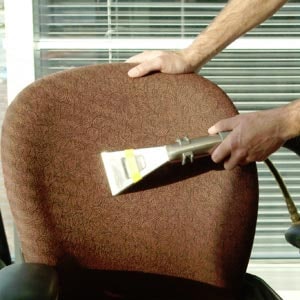 Stubborn stains can be difficult to remove without the right cleaning supplies and techniques. Therefore, if you notice any stains or dirt on your couch or chair, it is important to take action and clean them as soon as possible by hiring a Upholstery Cleaning Service in Brisbane. With the right knowledge and tools, only expert upholstery cleaners can easily get rid of any chair stain and make your furniture or chairs look new again. We specialize in Dining Chair Cleaning Services and others. We offer services using the best strategies. Our prices are also affordable. To check the current prices of Dining Chair Cleaning, call us. Still, there is an estimate.
Only Base (lightly soiled) is $10 per chair, Only Base (heavily soiled) Base and backrests cost $15 apiece (lightly soiled) $20 for each base and backrest (heavily soiled) Speciality Fabric Quoted on-site at $25 per seat.
Our Professional Dining Chair Cleaning Services, With The Most Effective Cleaning Way
1. Pre-inspection
Pre-inspection is an important step in upholstery, as it helps to ensure that the upholstery or chair is of quality and in good condition. It also helps to identify any potential problems before they become costly and time-consuming. Pre-inspection involves thoroughly examining the material, frame, and hardware to ensure everything is in working order.
2. Vacuuming and preparation
The vacuuming process can help save time and money by removing dirt, dust, and issues before they become major problems for you. Additionally, we do the preparation that can help us to design the particular project for cleaning your upholstery or chair.
3. Pretreatment
Regular Dining Chair cleaning is an important part of keeping furniture looking its best. To ensure that the cleaning process is effective, it is essential to properly pre-treat and spot the upholstery before cleaning. So, we do it professionally.
4. Steam Cleaning
Chair Steam cleaning is an effective and efficient way to remove dirt, dust, and other contaminants from the chair. With the help of steam extraction, a chair can be restored to its original condition. Our Steam Cleaning service ensures that the chair or furniture looks clean and fresh without damaging the material or its fibres.
5. Stain -Treatment
The dining chair cleaning process involves removing any excess liquid or dirt from the chair fabric, as well as treating the stain with a cleaning solution that will help prevent further damage.
6. Drying
To ensure that the chair is completely dry after the treatment, we use a powerful drying process that will not only remove moisture but also kill any bacteria or germs present on the fabric.
Healthified Professional Upholstery Cleaning Services
Upholstery Protection: Upholstery Stain Protection helps upholstery to get stained easily. By getting this service, you can really save your upholstery from the unusual stains that can affect the upholstery.
Stain Treatments: This treatment removes dirt and spots, while spotting allows for more precise removal of specific areas.
Allergy Treatment: The allergy treatment involves using high-pressure steam to extract soil particles and remove dust mites from the fabric fibres. This method is often used in commercial settings where there is heavy use of upholstered furniture such as hotels, restaurants, and office buildings.
Upholstery sanitisation: It is a great way to sanitize the fabric and make it look new again. With careful attention to detail, this process can help keep your furniture looking great for years to come.
Urine Odour Treatment: Upholstery is an important part of home décor, and it requires proper care and Urine Odour Treatment if you want maintenance to maintain its look and feel.
Vomit Treatment: if you want to get rid of vomit stains from the couch, you can also call our specialists. They will provide you with the best vomit stain removal for the couch or upholstered chair.
Why Choose CBD Couch Cleaning Brisbane?
Are you looking for a reliable and trustworthy Upholstery Cleaning Company? Hire professionals working at CBD Couch Cleaning. Our upholstery and dining chair cleaning company is the perfect choice for you.
We have more than 25 years of experience in providing high-quality and professional upholstery cleaning services to our customers. Our staff have Certificate III in Cleaning Operations.
Our team of experienced professionals are equipped with the latest tools and techniques to ensure that your furniture is cleaned thoroughly and efficiently.
We use only safe, eco-friendly products that are gentle on your fabrics while still getting rid of dirt, dust, and allergens.
We guarantee that you will be satisfied with our Dining chair cleaning services, as we strive to provide the best customer service possible.
Brisbane Nearby Locations Where We Serve