Expert Couch Stain Removal Services in Brisbane
Unwanted spots necessitate a bit more care when they occur. The majority of couches respond well to our gentle yet powerful cleaning. The treatment successfully stops small stains from becoming bigger blemishes. Give CBD Couch Cleaning Brisbane a call now! Modern cleaning services for homes and businesses are provided by us. Our inexpensive and eco-friendly cleaning services are offered all across Brisbane. Our couch stain removal Brisbane professionals are highly educated with years of experience.
Moreover, our professional upholstery cleaning is advantageous for all upholstered furniture. Following a comprehensive couch cleaning, you will be able to sleep better on a fresh, clean, and odour-free mattress. Thus call us at (07) 3184 4760 to book our appointment.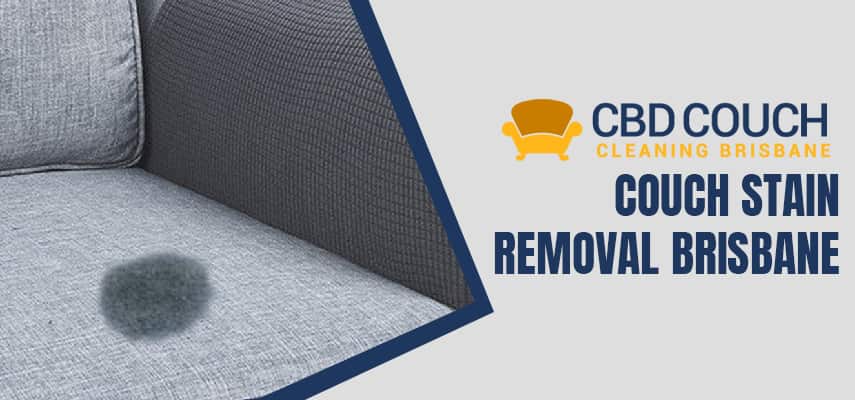 Process Of Our Couch Stain Removal
In order to deliver precise and efficient stain removal service and eliminate all the bacteria or germs from your couches, our specialists will adhere to the tried-and-true procedures. Our certified professionals have years of expertise in this field. Our primary goal is to deliver the greatest outcomes at a fair price.
Pre-inspection and spot testing: At the beginning, we examine the couch's afflicted region and then develop a plan based on the situation.
Pre-vacuuming: This is the most crucial step, during which a vacuum system will be used to fully remove dried soil from your couch.
Couch steam cleaning: Following pre-vacuuming, our specialists will use cutting-edge equipment to thoroughly clean your couches in order to eradicate any bacteria.
Stain removal: We pay more attention to stains on the couch. We apply non-toxic stain removal solutions, especially to stubborn stains.
Professional strength deodorizer: To further eliminate odours from the couch, our knowledgeable team will utilise a professional-grade deodorizer kit.
Sanitiser: This completes the process. In order to deliver the precise outcomes that clients are searching for, we sanitise the couch at this point.
When To Seek A Professional Help For Stain Removal
There are several do-it-yourself techniques for getting rid of stains on the couch. But the results might not be ideal. Hiring experts is crucial if you want the finest outcome. Additionally, removing stains by yourself might be risky. These stains become messier if you remove the stains in the wrong way. So do not risk the beauty of your couch and hire our professional couch stain removal professionals.
Experts have the right equipment and sufficient knowledge to treat any kind of stain. Additionally, we ensure that there is no mark left cleaned by using extremely safe remedies. Also, experts like us offer extremely low prices. You may acquire our couch stain removal services within your pricing range. So ring us for the service as soon as possible.
Why Choose CBD Couch Cleaning For Couch Stain Removal Service?
We go above and above to give our clients exceptional service. Additionally, our expertise enables us to provide our clients in Brisbane with satisfactory couch stain removal services. We may offer a variety of justifications for hiring us, including:
Best Team: Our team of couch cleaners is very experienced. Additionally, they are properly qualified and trained to perform couch cleaning services.
Highly Safe Methods: We utilise safe couch cleaning methods, which entirely protect you and your family while completely removing the stains.
Excellent Techniques: We use cutting-edge, outcome-focused stain removal techniques. In addition, we utilise cutting-edge tools and equipment to remove stains.
Price: You can count on us to provide a cost-effective stain removal service in Brisbane.
Availability: Our team is present all day and night to serve our customers in Brisbane. Therefore no need to worry simply ring us for the service anytime and anywhere. Our staff have Certificate III in Cleaning Operations.
Brisbane Nearby Locations Where We Serve