Expert Furniture Cleaning Services in Brisbane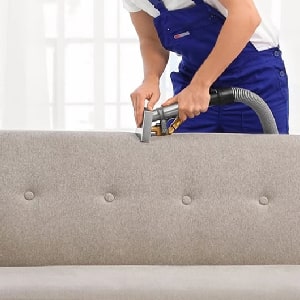 If you're looking for an effective and reliable way to keep your upholstery and furniture clean, then look no further than our Furniture Cleaning Service in Brisbane. We take pride in revitalizing your living spaces and cherished furnishings. Our mission is to provide expert furniture cleaning services that not only restore your furniture's beauty but also enhance your comfort and well-being.
With years of industry experience in cleaning your furniture and restoration, our team truly is dedicated to delivering exceptional results. We completely understand the unique needs of your furniture, and our expertise allows us to tailor our services to ensure your furniture receives the care it deserves.
Our local focus underscores our commitment to the Brisbane community. We're not just a service provider; we're your neighbors, and we're here to make your home a cleaner, healthier, and more inviting place. Call us now at (07) 3184 4760 or Book Now and get same-day service in Brisbane and Nearby Suburbs.
What Types of Fabric We Clean
We specialize in furniture cleaning all types of fabric. We understand that different types of upholstery and furniture require special cleaning techniques to ensure that they are properly taken care of. Our fabrics are Cotton, Leather, Silk, Microfiber, Linen, Wool, Polyester, and Nylon.
Our Couch Cleaning Services
Our Furniture Cleaning Process to Renew, Refresh, and Restore Your Furniture's Beauty
Keeping your upholstery clean is essential for a healthy home environment. Our 5 Star Rated Furniture Cleaning process is designed to make sure that all of your furniture and fabrics are free from dirt, dust, and allergens. We use proven techniques and the latest technology to ensure that our cleaning process is as effective as possible.
Here's a step-by-step guide to our upholstery cleaning process:
Vacuum and Mop: First, our Professional Upholstery Cleaners vacuum and mop the upholstery thoroughly. Then, they use a high-pressure water extraction system to remove deep-seated dirt and grime.
Various Cleaning Agents: Further, our team of Expert Couch Cleaners apply various cleaning agents to loosen any dirt that was not removed during the first two steps.
Deep Cleaning: We then clean the furniture's surface with microfiber cloths, making sure to remove all traces of the cleaning solutions and products that we use.
Deodorizing: Finally, we use a deodorizer that will leave your furniture smelling fresh and clean.
Types Of Upholstery Cleaning Services, You Get From CBD Couch Cleaning
Our goal is to not only provide you with professional, affordable, and convenient Furniture Cleaning in Brisbane but also to provide you with quality that can become the cornerstone of your home's health.
Stain Scotchgard Protection
When you are looking for a service that can protect your upholstery from spills and stains, it's time to get Stain Protectant Service for Upholstery is the perfect solution for you. Our Couch Stain Scotchgard Protection is designed to provide maximum protection against all kinds of spills and stains, while also making sure that the fabric remains soft and comfortable.
Upholstery Stain Removal
To remove stains, there is a way to remove stains from your upholstery. Our company, CBD Couch Cleaning Brisbane offers professional upholstery stain removal services for all types of upholstery. With our specialized equipment and experienced technicians, we can safely and effectively remove any type of stain from your furniture. We guarantee that your upholstery will look like new again with our thorough cleaning process.
Pet Odour Removal
If you have pets, then you know how hard it can be to keep your upholstery clean and free of pet odours. That's why we offer pet odour removal services for upholstery. With our upholstery pet odour removal, you can rest assured that your upholstery will stay looking new for years to come.
Deodorisation
Our experienced team of Furniture Cleaning Specialists in Brisbane will use the latest technology to remove odours from your furniture and other upholstery fabrics. We use specialised deodorisers to ensure that the odours don't return. With our services, you can keep your furniture smelling fresh.
Call Us Any Time To Discuss Your Furniture Cleaning Needs In Brisbane
Contact us today to learn more about how we can help you get rid of those upholstery cleaning and furniture cleaning issues in Brisbane! Our experienced team of cleaners have the knowledge and expertise to clean all types of upholstery and furniture, from leather sofas to fabric armchairs. We also use the latest cleaning solutions and equipment to ensure that your upholstery and furniture are thoroughly cleaned without damaging their fabric or finish. Our staff have Certificate III in Cleaning Operations.
Service Areas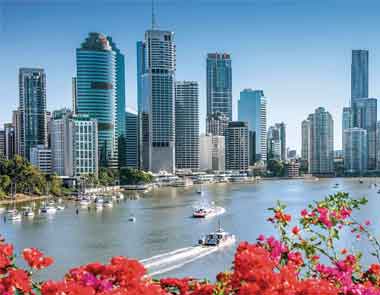 Our Recent Furniture Cleaning Projects in Brisbane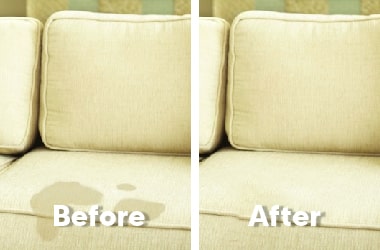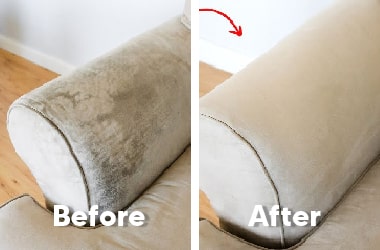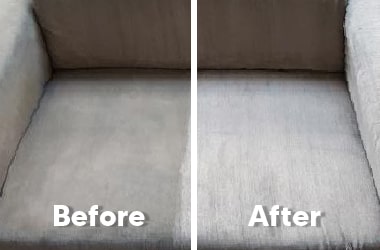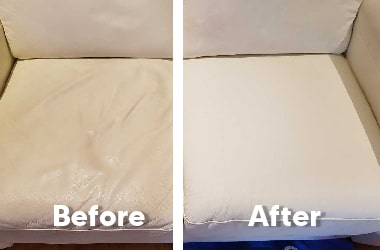 Frequently Asked Questions
Q1. How long does your furniture cleaning process take?
The duration of our cleaning process varies depending on the size and type of your furniture. On an average, it can take anywhere from 1 to 3 hours.
Q2. Are your cleaning products used safe for my family and pets?
Yes, we exclusively use eco-friendly and non-toxic cleaning solutions that are safe for your loved ones, including pets.
Q3. Can you clean both fabric and leather furniture?
Absolutely, our skilled professionals are experienced in cleaning a variety of furniture types, including fabric, leather, and more.
Q4. Do you offer stain removal services for furniture?
Yes, we provide stain removal as part of our furniture cleaning services. Our experts can effectively treat and remove common stains to restore your furniture's appearance.
Get DIY Solutions For Furniture Cleaning