Revitalize Your Fabric Couch: Expert Cleaning Services in Brisbane for a Fresh and Inviting Living Space
Do you have a fabric couch that needs specific cleaning? We at CBD Couch Cleaning offer top-notch fabric couch cleaning services in Brisbane that will leave your furniture looking and feeling like new. Our experienced team of professionals use the latest techniques to ensure that your furniture is cleaned thoroughly while preserving its quality. We use specialised products and equipment to remove dirt, dust, stains, and odours from your furniture, leaving it looking refreshed and rejuvenated. With our services, you can be sure that your furniture will look as good as new for years to come.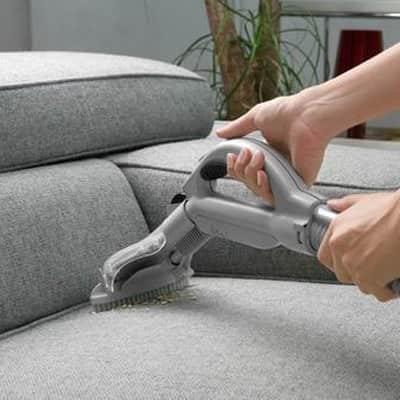 Our Effective Steps To Keeping Your Fabric Couch Clean and Healthy
Keeping your fabric upholstery clean is essential for a healthy and hygienic living environment. With the right cleaning process, we can keep your furniture looking like new for years to come. We follow the following steps to maintain the condition of your furniture. From vacuuming and dusting to deep cleaning with detergent and steam or dry cleaning and using stain Scotchguard protection, we will cover all the steps necessary for proper fabric upholstery care. Let's get started!
Step 1: The first and most important thing to do is to vacuum your furniture. You can do dusting on a regular basis to keep your upholstery clean and neat.
Step 2: Professionals prepare our Leather and Fabric couch cleaning solutions with effective couch cleaners and eco-friendly products.
Step 3: Our experts are talented in giving the best steam or dry cleaning. We clean couches and remove stains.
Step 4: After that, our professionals use high-quality machines to dry the couch and use Upholstery Stain Scotchguard Protection Services.
Five Signs Are a Strong Indication For Couch Cleaning
Upholstery cleaning is an essential part of keeping your furniture looking and feeling its best. However, it can be hard to know when it's time to clean your upholstery. There are several signs that you should look out for that could indicate it's time for a good deep clean. These include pet hairs, couch stains, a musty smell, or the presence of dust mites or other allergens. Paying close attention to these signs can help you keep your upholstery in top condition and make sure it looks great for years to come.
Pet hairs
Pet hairs on upholstery or couches are a tell-tale sign that it is time to clean. Not only do pet hairs make the furniture look unappealing, but they can also be a health hazard as they can accumulate dust, dander, and other allergens. Hire Professional Upholstery Cleaners to remove pet fur or hair.
Couch stains
Couch stains can be some of the most frustrating and embarrassing things to deal with. Whether it's a spill from a drink, a pet accident or something else, it's important to know how to clean and remove these stains quickly and effectively. To professionally clean the couch stains, hire a Professional Leather and Fabric Couch Cleaning Company.
Upholstery musty smell or odours
Upholstery odours can be a real nuisance, causing discomfort and even health issues. While there is a range of products available to help eliminate these odours, it is important to understand the causes of upholstery odours and how to prevent them in the first place.
Allergies
Allergies are becoming increasingly common in the modern world, with more and more people suffering from various types of allergies on couches. This is due to a combination of environmental factors and a dirty couch that can lead to an increase in allergic reactions. So, call us for Couch Cleaning Services.
Dust mites
From dust mites to pollen, there are a variety of problems and dust mite problems are one of them out there that can trigger an allergic reaction. It is important for people to be aware of their environment and the potential triggers of dirty upholstery in order to avoid any adverse reactions. With the right precautions, it is possible for people to reduce their risk of developing dust mites by hiring our Fabric or Leather couch cleaning team.
Why Choose CBD Couch Cleaning in Brisbane?
Professionalism: Experienced cleaners who use the latest cleaning methods and tools to achieve optimal results. Our experts have Certificate III in Cleaning Operations.
Expertise: A deep understanding of various fabrics and materials used in couch manufacturing, which allows for effective and safe cleaning.
Convenience: Flexible scheduling, quick turnaround times and efficient cleaning processes that don't disrupt normal life.
Eco-friendliness: Use of environmentally safe and biodegradable cleaning products that are safe for humans, pets and the environment.
Customer service: A focus on customer satisfaction, with knowledgeable staff with the best reviews who provide clear explanations and communication throughout the cleaning process.
Affordability: Reasonable and competitive pricing that offers good value for money.
Brisbane Nearby Locations Where We Serve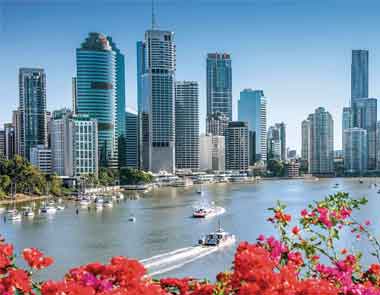 This Month's Cleaning Galley