Affordable Upholstery Cleaning Services in Redland Bay: Quality Care that Fits Your Budget
Experience top-quality upholstery cleaning services in Redland Bay without compromising your budget. We understand the importance of maintaining clean and fresh upholstery for the overall cleanliness and comfort of your home. Our team of skilled professionals provides affordable upholstery cleaning services that deliver exceptional results.
Using advanced techniques and effective cleaning solutions, we ensure that dirt, stains, and allergens are thoroughly removed, leaving your upholstery looking revitalized and smelling fresh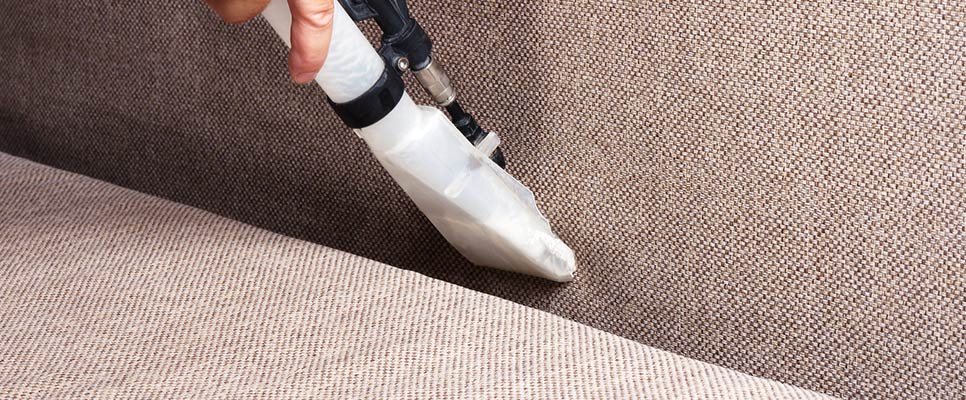 Understanding the Importance of Upholstery Cleaning: Enhancing Health, Comfort, and Longevity
There are several compelling reasons why upholstery cleaning should be a priority. Firstly, it is essential for preserving the overall appearance of your furniture and ensuring that it looks clean and fresh. Secondly, regular cleaning is critical in extending the lifespan of your upholstery, preventing damage and allowing you to get more use out of it. Lastly, investing in upholstery cleaning services can significantly improve the quality of indoor air in your home by removing accumulated dust, allergens, and other pollutants from your furniture.
Our Company Provide These Services
Our Skilled Professionals Excellently Clean Various Upholstery
Sectional Upholstery
Cabriole Couch
White Leather Couch
Microsuede Sofa
Linen Upholstery
Throw Pillow Sofa
Three Seater Upholstery
Modern Sofa
Armchair
Two Seater Upholstery
Chesterfield Couch
Ottoman Cleaning
Leather Sofa
Camelback Sofa
Tuxedo Upholstery
Microfibre Sofa
Patterned Cotton Upholstery
Couch Arm
Dining Chair Upholstery
Corner Skirt Panel
Side Skirt Couch
Lawson Couch
Our Step-by-Step Upholstery Cleaning Process: Ensuring Optimal Results and Careful Attention to Detail
Inspection: The first step in the process is to inspect the upholstery to identify any stains, damage, or areas of heavy soiling. This helps determine the best cleaning method and products to use.
Pre-vacuuming: Before cleaning, the upholstery is pre-vacuumed to remove any loose dirt, dust, or debris. This helps to prevent the dirt from being driven deeper into the fibers during the cleaning process.
Pre-treatment: Any stains or heavily soiled areas are pre-treated with an appropriate cleaning solution to help break down the dirt and grime.
Agitation: After pre-treatment, the cleaner agitate the upholstery using a soft-bristled brush or a special tool to help loosen dirt and grime.
Hot Water Extraction: The upholstery is then cleaned using hot water extraction. This involves spraying hot water mixed with a cleaning solution onto the upholstery and then immediately extracting the dirty water using a powerful vacuum. This method helps to deep clean the fibers and remove any remaining dirt, grime, or cleaning solution.
Spot cleaning: If any stains or marks remain after cleaning, we will spot clean them using appropriate solutions and techniques.
Grooming: Once the cleaning is complete, the upholstery is groomed to help restore its appearance and texture. This involve brushing the fibers in the direction of the pile or using a special tool to help fluff up the fibers.
Drying: Finally, the upholstery is left to dry completely before being used again. This involve using fans or dehumidifiers to speed up the drying process.
Get Benefits if Hire Our Redland Bay Upholstery Cleaning Services
There are many benefits to hiring our affordable upholstery cleaning services in Redland Bay.
Firstly, our team of professionals are highly trained and experienced in handling a variety of fabrics and materials, ensuring that your furniture is cleaned safely and effectively.
Secondly, we use specialized equipment and cleaning solutions to remove dirt, stains, and odors from your upholstery, leaving it looking and smelling fresh.
Additionally, we offer additional services such as stain protection and deodorizing to keep your upholstery looking and smelling great for longer.
Finally, our services are affordable, making it easy for you to enjoy a fresh and clean home without breaking the bank.
Cost-Efficient CBD Couch Cleaning Solutions: Affordable Pricing and Flexible Options
At CBD Couch Cleaning in Redland Bay, we understand the importance of affordability. That's why we offer a range of pricing and package options to suit your budget and cleaning needs. Whether you need a one-time cleaning or regular maintenance, we have a package that will work for you. Our prices are competitive and transparent, with no hidden fees or charges. Contact us today to learn more about our affordable pricing and packages.
Customer Satisfaction: Our Driving Force and Commitment
We take pride in our customer satisfaction guarantee. We strive to provide the best possible Redland Bay upholstery cleaning services to our clients, and we stand behind our work. We also value our customers' feedback, and our commitment to quality and affordability. We are proud to have so many satisfied customers. Contact us today to experience our top-notch couch cleaning services for yourself!
Check Our Service Areas Around Redland Bay